"Maria Ferrante broke my heart Sunday night. Or, through her, Puccini's Madama Butterfly did," wrote Richard Dyer of the Boston Globe in January, 2003. Her "combination of delicacy and intensity. . . brought tears to my eyes. . . In her honesty, imagination, and investment, she was infinitely superior to the last Butterfly I saw at the Met." The petite soprano's operatic roles range from the great stage heroines (Violetta in Verdi's La Traviata, Pamina in Mozart's Magic Flute, Desdemona in Verdi's Otello, Liù in Puccini's Turandot, Rosalinda in Strauss' Die Fledermaus, and Mimì in Puccini's La Bohème) to serving girls (Despina in Mozart's Cosi Fan Tutte, Barbarina in Mozart's Marriage of Figaro, Serpina in Pergolesi's La Serva Padrona, and in Englebert Humperdinck's Hänsel und Gretel: Gretel, who not only serves, but is served.) "A true singing actress," Dyer enthused, "her eyes and hands and body know how to sing, and with her voice she can act." Performing in the trousers role of Oscar in Verdi's A Masked Ball for Berks Grand Opera, she was acclaimed as "perfect, I doubt if any company anywhere could find one better suited to sing this crucial role."
Equally at home on the concert stage, Maria has sung Brahms' Ein Deutsces Requiem, Beethoven's Symphony No. 9, Poulenc's Gloria, Faure's Requiem, Gounod's St. Cecilia Mass, Handel's Acis and Galatea, Haydn's Lord Nelson Mass, Orff's Carmina Burana, and Verdi's Requiem. She has appeared in concert with such world reknowned artists as: Lincoln Mayorga and Gilbert Kalish. Critic Alice Parker wrote that she "handled the wide tessitura, comple lines and German diction [of Berg's 'Seven Early Songs''] with ease, matched by Mr Kalish's accomplished pianism." The world's two most eminent solo clarinetists, Julian Milkis (a Sony recording artist) and Richard Stolzman (who has recorded on all the major labels) have performed with her. Internationally touring solo violinists Ayako Yoshida and Colin Jacobsen, cellist Dorothy Larson (a Deutsche Gramaphon recording artist), and pianists Abba Bogin, Alys Terrien-Queen, and John McGinn have all accompanied Ms Ferrante. Czech prodigy, Miroslav Sekera, the 2002 winner of the Johannes Brahms International Piano Competition in Austria (and 1st prize winner of many other international competitions) has recorded with Maria in Prague, and performed with her in the United States, and the Virgin Islands. American composers Seymour Barab and Sheldon Harnick (who wrote Fiddler on the Roof) have collaborated in performance with her, as has the late Arnold Black, founder of the Mohawk Trail Music Series. All New Englanders will remember Robert J. Lurtsema as the voice of WGBH radio, and some will have had the pleasure of hearing him in concert with Maria. Xavier de Maistre, solo harpist with the Vienna Philharmonic, has accompanied the soprano in concert in New York and this year (2003) will accompany her in concerts in the United States and abroad, followed by a recording to be released in 2004.
Besides her accomplishments singing the familiar, she is also that rare creature, an artist capable of creating brand new roles fresh from the composer's pen. Drafted by composer Joseph Summer as principal soprano for The Shakespeare Concerts, Maria has introduced Juliet in Gallop Apace, Ophelia in They Bore Him Barefaced, Miranda in If By Your Art My Dearest Father as well as several sonnets and scena in performances and recordings in the United States, Europe, and the Virgin Islands in 2002 and 2003. Commenting on her Virgin Islands premiere of They Bore Him Barefaced, critic Roger Lakins described Maria Ferrante as "a soprano whose love for singing is surpassed only by her love of communicating. She managed to bring the audience into her mood as Ophelia in just a few notes. From then on, they were her fans. A young woman sitting with me confided that she found the Ophelia work haunting, but had to work hard to believe that someone capable of making such beautiful sounds would drown herself. Had the need arisen, there were a few hundred people present who would have rescued her in a heartbeat." Ferrante's efforts in the arduous task of premiering new works were applauded by Lakins who wrote of Maria, tenor Alan Schneider, and award winning Czech pianist Miroslav Sekera: "The performers gathered for the evening by the composer are all superb musicians. They approached his works with seriousness and conviction. Throughout the rest of the program, they would make it clear just how fortunate he is to have artists of their caliber as vehicles for his work." For this season's The Shakespeare Concerts, she will premiere (and record) here and abroad several new works by Summer, including two more Ophelia songs. Besides her role in The Shakespeare Concerts, Maria has premiered Daniel Pelzig's Bachiana with the Boston Ballet and the United States première of both the Requiem and Tota Pulchra Es Maria of Jose Nuñes Garcia.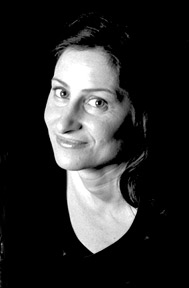 Recent performances have included her appearance in New York with the Ensemble for the Romantic Century in a program of Spanish compositions accompanied by the guitar virtuoso Benjamin Verdery; Villa-Lobos' Bachianas Brasilieras No. 5 at New York's Symphony Space ("sung with sweetness and oxygenated clarity by Maria Ferrante"); as well as performances with the Charleston and Delaware Symphony Orchestras, as featured soloist for BankBoston Showcase Series, The Newton Symphony (MA), The Newtown Chamber Orchestra (CT), Harvard's Landmark Concerts, the Harvard Musical Association, Orpheus Choir of Hexam (England), The National Museum of Women in the Arts (Washington, DC), Kosciusko Foundation(NYC), the Massachusetts International Festival of the Arts, the Bay Chamber Ensemble, the Boston Chamber Ensemble, and the Great Music Series (Provincetown). An acclaimed regular soloist with the Mohawk Concert Series, she will be appearing for them with the great violinist Arnold Steinhardt in New York City in May, 2003.
Ms. Ferrante's most recently released CD, Sea Tides and Time received a rave review from the Boston Herald,"[Ms. Ferrante] known for her lilting soprano voice and probing mind… brings a supple and colorful approach to a broad variety of repertoire." The Boston Globe said:
"Superb."
Personal Data
Height: 5'3"
Weight: 120 lbs
Hair: Brown
Eyes: Hazel
Orchestral Engagements
Queens (NY) Symphony Orchestra, operatic arias, J.S. Bach: Coffee Cantata, 2000, 2002
Delaware Symphony Orchestra, operatic arias, 2003
Charleston (SC) Symphony Orchestra, Orff: Carmina Burana, 2001
Newton Symphony (Boston), operatic arias, 2001
The Concert Society Chamber Orchestra, Newtown, CT, Vivaldi, Nisi Dominus, 2001, operatic arias, 2002
Nashua Symphony, NH, operatic arias 2001, Orff, Carmina Burana, 2002
Worcester Orchestra, Handel, Messiah, 1999, 2001, operatic arias, 2003
Thayer Symphony Orchestra (MA), operatic arias and holiday music, 2001
Symphony Space, NYC, Villa-Lobos, Bachianas Brasileiras No. 5, 2000
Indian Hill Symphony, Concord, MA, Beethoven's Ninth Symphony, 2000
Orpheus Choir, Hexam England, Gounod, St. Cecilia Mass
Boston Chorus Pro Music (MA), Brahms, Ein Deutsches Requiem, 2000
Master Singers, (MA) Haydn, Die Jahreszeiten, 1999; operatic arias, 2000, Poulenc, Gloria, 2001
The Masterworks Chorale, Allan Lannom, director (MA), Handel, Messiah, 2002
Central Mass Symphony (MA), dedication of restored Tuckerman Hall, 2002
Festivals
Shakespeare Concerts, United States Virgin Islands 2003, 2004
Music Worcester Festival, Concert Series, with Richard Stolzman, Gilbert Kalish, 2001
Music Worcester Festival, Concert Series, with Lincoln Mayorga 2002
Mohawk Trail Concerts Benefit, Featured Soloist, 1997, 1998, 2001, 2003
BankBoston Showcase Series, 1999
Massachusetts International Festival of the Arts, 1999
Boston Chamber Ensemble, Bay Chamber Concerts
American Women's Composers Boston and Washington DC,
King's Chapel, Boston
City of Reading River Festival, Pennsylvania
The Great Music Series, Provincetown, MA 1999, 2001
Massachusetts International Festival of the Arts, 1997
The Brattleboro Music Center, Blanche Honegger Moyse, Artistic Director, 1999
Frederick Historic Piano Collection, Ashburnham, MA, (New York Times Nov.22, 2001)
Great Waters Music Festival, (NH), operatic arias, 2001, 2002
Other Venues
Orpheus Choir, Hexam England, Gounod, St. Cecilia Mass
Chorus Pro Musica, Jeffrey Rink, conductor, Brahms, Ein Deutsches Requiem, 2000
Oratorio Choir, Pittsfield, MA, Brahms Ein Deutsches Requiem, 2003
Harvard Musical Association 2001, 2003, 2004
The Goethe-Institut, Boston, Gala 250tth Birthday Concert, 1999
National Museum of Women in the Arts, Washington DC
The Abigail Adams Museum, New York City
Opera North, Dartmouth College, Hanover, NH, operatic arias
Kosciusko Foundation, NYC – Recital with The New York Ensemble for the Romantic Century, 2003
Ribbons of Hope (concert with Richard Wilbur and Anne Koscielny), Amherst College, 2001
Boston Ballet, Villa-Lobos, Bachianas Brasileiras No. 5, 1997
Television and Radio
Orpheus Choir, Hexam England
WICN Radio Brown Bag Concert Series, Mechanics Hall, Worcester, MA
WGBH Boston, live guest broadcast, Morning Pro Musica, 2001-2003
WICN live broadcast, Montage, 2001
WADM AM, Monthly Radio Broadcast, 2000
WFCR Amherst College, MA live broadcast, 2001
WGBH-TV Live Broadcast, 2003
Premiers
Japan- Otowa Chamber Concerts, Shingha Prefecture, Japan, first American recital, 1998
US- Jose Nunes Garcia, Requiem in d minor & Tota Pulchra Es Maria, Cambridge, MA, 1999
St. Thomas, U.S. Virgin Islands-Joseph Summer's The Shakespeare Concerts, 2002, 2003
US- Works by Joseph Summer, Anna Maria College, Paxton, MA, 2003
Prague, Czech Republic- Works of Joseph Summer with MMC Productions, 2002
US-John M. McGinn, Fire and Straw, Clark University, Worcester, MA, Nov. 9, 2003
US-Arnold Black, A Summer Morning with Richard Wilbur and Dorothy Larson, 1997
Opera Appearances

Otello Desdemona Jordan Hall, Boston, MA
Madama Butterfly Cho-Cho San The Newton Symphony, Newton, MA
Aida Sacerdotessa The Springfield Symphony (Live WGBH TV Broadcast)
Turandot Liù Jordan Hall, Boston
La Traviata Violetta Opera Lowell, Cambridge, MA
Così Fan Tutte Despina Bel Canto Opera, Providence, RI
Die Fledermaus Rosalinda Ralynmor Opera Company, Keene, NH
Rights at the Well Beloved Paramita Technical Productions, NYC
Die Zauberflöte Pamina Opera New England, Boston
La Bohème Mimì Longwood Opera, Boston
Un Ballo in Maschera Oscar Berks Grand Opera, Reading, PA
The Secret Garden Lily Booth Productions, Worcester, MA
Hansel und Gretel Gretel Temple Opera Theater, Philadelphia PA
La Bohème Musetta Temple Opera Theater, Philadelphia PA
L'Amico Fritz Suzel Lowell Opera (partial), Lowell, MA
Collaborations
Richard Wilbur (Poet Laureate), Richard Stoltzman, Julian Milkis, Colon Jacobsen, Seymour Barab, Charles Forbes,
Sheldon Harnick, Dorothy Lawson, Paul Sperry, Carol Wincenc, Arnold Steinhardt, Michael White, the late Robert J. Lurtsema, Arnold Black,
Accompanists
Lincoln Mayorga, Gilbert Kalish, Abba Bogin, Alys Terrien-Queen, Estela Olevsky, Michael Beattie, Catherine Fuller, Michael Strauss,
Patrick Yacono, Mirolslav Sekera, John M. McGinn, Xavier de Maistre (harp), Ben Verdery and Peter Clemente (classical guitar)
Training
Voice
Elly Amelling – Florenence, Italy (by special invitation, Nov 2000)
Loretta and Franco Corelli – Cortina, Italy, University of Vienna (by special invitation)
Phyllis Curtin, Sharon Daniels, Susan Larson – Boston, MA
Joan Alexander – Glasgow, Scotland
Klara Meyers, Philadelphia, Pennsylvania
Vocal Coaches
Nico Castel (Metropolitan Opera), Meada Freeman (student of Gerhard Husch), Daniel Orlando,
Robert Grotters, John Burrows, Vittorio Venturi, Noel Velasco, Stephen Steiner
Acting Coaches
Kay Walker, Opera Company of Philadelphia
Laura Alley, Gary Glaze, Herbert Beattie, New York City Opera
Awards and Honors
Winner, Renzo Paternoster Operatic Competition
Winner, Mario Lanza Vocal Competition
Finalist, National Association of Teachers Competition
Teaching Assistantship, Temple University
Boston Globe Foundation Scholarship
Conductors
Bruce Hangen
Zon Estes
Jonathan McPhee
Louis Burkot
Jeffrey Rink
Charles Heffernan
Edward Markwood
William Thomas
Philip Lauriat
Gerald Mack
Robert Eaton
Myron Romanul
Kent Worth
Ronald Knudson
Richard Serbagi
Darrell Edwards
David Stahl
Kevin Rhodes
Allen Lannom
Dick Pittman
Abba Bogin
Arthur Fagan
Malcolm Halliday
Toshima Wada
Patrick Botti


Recordings
No Room at the Inn, AFKA CD
Christmas in Worcester, Moonlight Discs
Sea Tides and Time, FireStar Duo.com
The Shakespeare Concerts, MMC Productions
Best Kept Secrets, A Treasury of Passionate American Song (in progress)
Academic appearances
Dartmouth College, Wellesley College, Smith College, Harvard University, Amherst College, Worcester Polytechnic Institute, Clark University, Temple University, Worcester State College, College of the Holy Cross, Anna Maria College, Fitchburg State College